FILTER BY: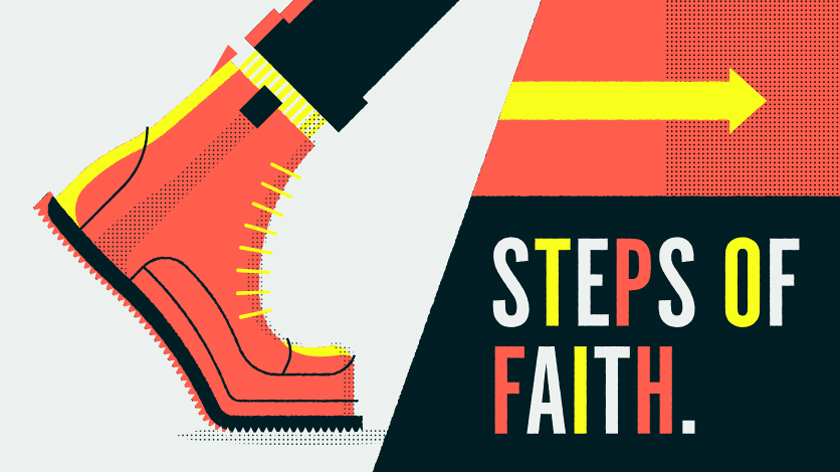 Steps of Faith
We are having a conversation called "Steps of Faith." That may conjure up an image in your mind of steps as something you climb in order to go higher. The reality is, faith doesn't really work that way. Rather, it's something we can step forward in. Whether we are in a season of encouragement or doubt, joy or frustration, we can choose whether we keep moving forward.
Every day we can choose to take steps forward in our faith in Jesus. As a church, there are steps we celebrate together that signify that we are on this journey together, and collectively moving forward, one foot in front of the other.
We will talk about the step of faith that is taken when we choose to follow Jesus, to be baptized, to take communion each week, to become Covenant Members of a faith community like MCC, and to practice consistent repentance and reconciliation with God and others.
A place in the Bible that is core to Mill City as a Church is the book of Ephesians. Ephesians 4 is the cornerstone passage in the covenant that our members commit to living out. It is also the cornerstone letter.
This letter was written by Paul, an early leader in the beginning of the Church. Paul writes this letter to the church in Ephesus while he is in prison. Even from this discouraging place, he wants to encourage the Ephesians to "live a life of love" (Eph 5:2) following Jesus, taking steps of faith even in the midst of often challenging circumstances.
This is the prayer that Paul prayed for this young church, and we hope it can be our prayer for our community as we have this conversation for the rest of the summer:
Ephesians 3:14-20
14 For this reason I kneel before the Father, 15 from whom every family in heaven and on earth derives its name. 16 I pray that out of His glorious riches He may strengthen you with power through His Spirit in your inner being, 17 so that Christ may dwell in your hearts through faith. And I pray that you, being rooted and established in love, 18 may have power, together with all the Lord's holy people, to grasp how wide and long and high and deep is the love of Christ, 19 and to know this love that surpasses knowledge—that you may be filled to the measure of all the fullness of God. 20 Now to Him who is able to do immeasurably more than all we ask or imagine, according to His power that is at work within us, 21 to him be glory in the church and in Christ Jesus throughout all generations, for ever and ever! Amen.
It is through the strength and power of God's spirit within us that we can have faith. Together: One prayer at a time, one day at a time, one step at a time.